4 tags
a video a day in the usa
Next week i embark on a 3 month adventure to the USA before starting my PhD. This holiday has hit me in the face in terms of how quickly it has sprung up and I am pretty pumped to see some of this world before I commit to my PhD. Right now I feel restless because it should be the time when I start studying again. The beginning of March always marks this; the start of another year of study. Instead...
4 tags
everything is amazing
Last week I was on the verge of some form of panic attack/mental breakdown at the thought of making a ridiculous amount of decisions. One because making decisions is stressful and two because how can you tell you are making the right decisions? After this week of deciding I felt relieved because I realised that everything was actually amazing and it was really fucking selfish of me to be in such a...
3 tags
i cannot stop listening to this EVERYWHERE. Ya ya...
3 tags
repeated constantly over and over again. This...
3 tags
please write my phd proposal for me because i just...
The thought of doing a PhD excites me and makes me feel incredibly overwhelmed at the same time. I feel in this incredibly confusing moment of life, very intermittent, pending on that result and that possible scholarship that could change everything- as long as we all get scholarships. Is that even possible? My proposal is sinking into the essay film and I'm thrilled. All through undergrad...
3 tags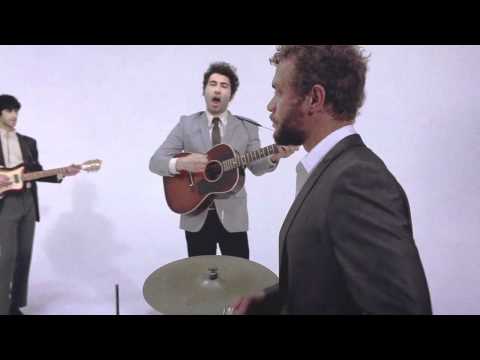 1 tag
1 tag
4 tags
Noticing and Close Up are online
I'm online, well my honours is now online and can be accessed at hannahbrasier.com On this site you will find Close Up and Noticing Now my honours is complete! This blog will now turn into exciting things about PhDs.
3 tags
a new tag category: phd
Mason defines noticing as to make a "distinction, to create foreground and background, to distinguish some 'thing' from its surroundings" (Researching Your Own Practice: The Art of Noticing 33). I want to use noticing as a research methodology to investigate how observational documentary can be explored in interactive online video works. In interactive online video there is the potential for all...
3 tags
it is sunday, due on friday, well tuesday
To the printers on Tuesday. …and I didn't want to think about time. Worry at the moment: that my exegesis is going to look pathetically thin. …apparently that's ok :-)
4 tags
sorry, i feel i have abandoned you.
Sorry honours blog I feel as though I have abandoned you, but rest assured I have not abandoned honours, just editing and designing you beast of an exegesis. In the past week or so I've realised just how much I've learnt this year, not just in terms of research outcomes, ie. finding a conclusion to my research question, but about writing, designing, and all those technical things. I...
2 tags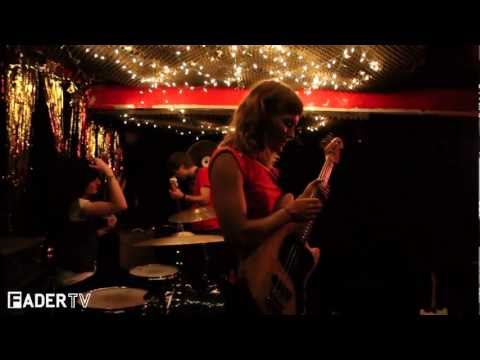 3 tags
2 tags
from the pillow book
It's beautiful the way the water drops hang so thick and dripping on the garden plants after a night of rain in the ninth month, when the morning sun shines fresh and dazzling on them. Where the rain clings in the spider webs that hang in the open weave of a screening fence or draped on the eaves, it forms the most moving and beautiful strings of white pearly drops.  I also love the way,...
3 tags
Watch
This is part of my interactive online video and is probably one of, if not my favourite clip of the collection. The shadow of the woman walking shows the unpredictability of what I noticed, because I was trying to capture simply the train departing through the trees at the station. The moving shadow adds so much to this.
5 tags
compressing, exporting, filming, typing, writing,...
Everything is happening all at the same time now. Draft due Friday, project on the verge of completion. THE PROJECT Needs a title and more videos (I think) but the keywords, interface and thumbnails are all looking and working pretty well. As you progress through the work you can see the different associations between clips unfold which is really quite nice and therefore creating nice...
4 tags
exegesis, from adrian →
This is more or less a general reminder to do this exercise. A tip from Adrian in terms of writing an exegesis. 
4 tags
5 tags
the journey thus far
I'm currently working on a third prototype which I'm thinking at this stage will build into the final project. Meeting with Adrian has been really productive and the project is 'slowly' moving towards something that could be finished. The story so far: It began as filming moments worth noticing, anything that I noticed at all. Reflecting on what I had shot so far and...
3 tags
flashing city lights & prototypes
Tonight I did some night shooting because I had written a list of things that I wanted to capture and realised that they all revolved around the city and flashing lights. If I was constructing a "Pillow Book" on what I was noticing then these would be the key categories of those lists, which I found out through literally listing everything I thought of when I watched the first two...
3 tags
4 tags
4 tags
6 tags
noticing, noticing what i'm noticing, a working...
Another week by, another meeting with Adrian. This weeks to dos: prototype K-Film with current content, exegesis structure with references, keep filming, keep editing. Today, in my meeting we went through my structure which is all really good and coming together really well. The last section which I previously labelled as chapter 4 will become the conclusion and that is about all the changes. My...
3 tags
3 tags
4 tags
7 tags
some things work better than others
In meeting with Adrian today we went over my videos and started to think about what was working and what wasn't working as well and started talking about sequences within sequences and The Pillow Book.  The clips that worked were the closer shots which captured something living, such as the yellow flower dancing in the wind, the plant losing floss, the birds, etc. They worked better because...
4 tags
things which move to the wind
It might not be as poetic as Sei Shonagon's The Pillow Book but I am starting to get into the rhythm of shooting five videos a day which has turned out to be quite difficult because sometimes I feel slightly underwhelmed by the world which surrounds me. Today I went on a venture to CERES for some form of perceptive inspiration and found that what I was particularly attuned to noticing was...
3 tags
5 tags
calvino and shonagon on description
In light of these propositions on noticing and fragmented possibilities the clips which my project consists of are description-based clips as opposed to clips representing an event. Aligning the project with description-based works such as Sei Shonagon's Pillow Book and Italo Calvino's If On a Winter's Night a Traveller. Even though both are literary fiction texts they focus on the description...
2 tags
time management
What I'm doing at the moment: Reading- Researching Your Own Practice: The Discipline of Noticing by John Mason Filming- moments worth noticing (3 x shots per day) Writing- project component of exegesis (444 words a day in 25 minute bursts) What's next: Reading- The Pillow Book and The Art of Describing Assignment- Week three speech for slow lab (need to prepare)
4 tags
i wrote this in class today
Today we had a class 25 minute writing session that went very well indeed, in that I managed to spit out 550 words. The what is slow, what is affect and interactive video parts of my exegesis are in very, very rough form, but they're there. Today I started the part of the exegesis that is on my project and especially wrote about The Discipline of Noticing by John Mason which has helped me...
4 tags
the film stilled
"The Film Stilled" is an article by Raymond Bellour on how movement through montage can be in a sense interrupted by stillness, for instance the photographic image. Bellour contends that this is something that Deleuze does not consider in his conceptualisation of the movement-image. Bellour furthermore contends that this stilling of the image captures an instant, what he calls an...
3 tags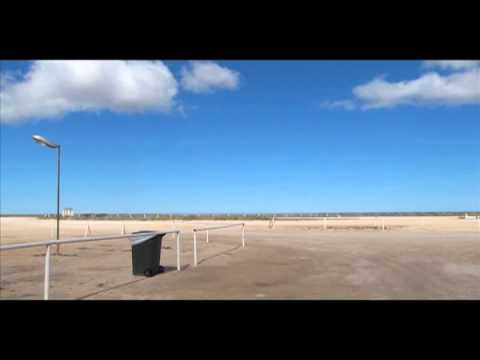 6 tags
on content and form
Today I had a big brainstorming session with Adrian which was really productive in terms of figuring out what my actual project will be and also giving me some things to read in terms of this. We drew some diagrams and came up with some ideas. Firstly, we discussed the things we should consider in terms of thinking about the form of a korsakow project. This being the visual form, such as shot...
3 tags
6 tags
materializing new media
Have I used this heading before? I don't know. Anywho Materializing New Media is a book written by Anna Munster in which I have just read the introductory chapter and I believe it has significant promise. This is primarily because it mentions all those things that are relevant to my research; things such as new media, virtual, actual, affect, embodiment, slow. So yeah it's pretty...
3 tags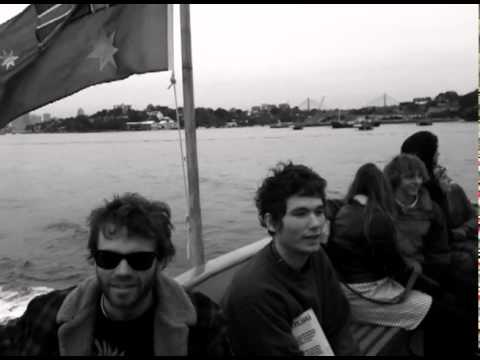 4 tags
slow lab discussions
Definitely back into the swing of things with the first slow lab and this artefact task, which I have already gotten something quite unexpected out of, which is the ability to explain my research in under five minutes and actually have someone go oh that makes total sense. This person being Alex.  In the last few days I have learnt a lot about my research and what my project needs to be, and when...
4 tags
"Carlo Emilio Gadda tried all his life to represent the world as a knot, a..."
– Calvino, Italo. "Multiplicity." Six Memos for the Next Millenium. New York: Vintage International, 1988. 101-124. Print.
6 tags
remediation and the desire for immediacy
This is an article in Convergence journal by Jay David Bolter and is interesting in terms of both ideas around slowness (chapter 1 of my exegesis) and in terms of chapter 4, which will be on the materiality on digital online video.  Basically, what Bolter discusses in this article is that every form of new technology is a remediated version of what came previous with a constant movement towards...
3 tags
5 tags
on writing
This week has been an epic week of writing. I have added about 1000 words to my research strategies essay which will magically transform into my exegesis and expanded on my slow symposium speech into an essay that will form a paper as the result of that symposium. I am tired.  However, I have learnt a great deal about writing and how I write and using Scrivener makes everything fun.  Firstly,...
2 tags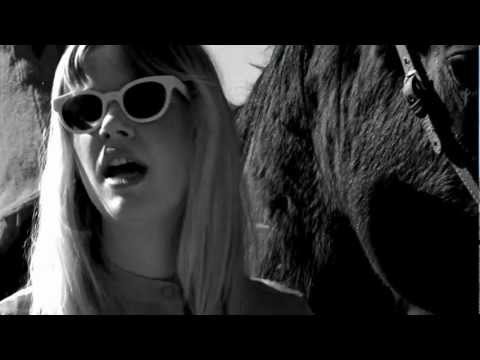 3 tags
today has been an unproductive day
…but I found this: Keep Your Virtual Hands Off Me! Paranoia, Affect and Influencing Machines Darren Tofts in which the abstract is this: We have become so accustomed to the human-computer interface that its strangeness has become numbed by habit. Media artists often provide the most forceful articulation of this habitude. Their work reminds us of the strange relations between embodiment...
3 tags
Watch
i think he's an alright guitar player, short doco on Blake Mills.
2 tags
"I would like to write a seminar paper that consists of a discrete siglum of..."
– Tofts, Darren. "Discrete Fertility: Making a Particle Theory of Hypertext." RMIT University: Violence of Text, 2002. 15. 9 Jul. 2012. <http://kairos.technorhetoric.net/8.1/coverweb/vot/darren/df.pdf>.
7 tags
epigrams
In the aftermath of my precursor project, symposium speech and now writing this paper I think there a much stronger thread moving through my writing and that is the in-between, which also has a strong link to beginnings and ends. The in-between does not exist if it is not between something, or does it? I am unsure anyway Adrian asked me if I show Joan's death in my precursor project, in...